I hope everybody had a Happy New Year and I hope 2013 is ready for another year of the X-men Supreme fanfiction series! In addition to this being the beginning of a new year, it is also the third anniversary of X-men Supreme. I launched this fanfiction series right after New Years in the year 2010. It's hard to believe that it has been that long. X-men Supreme has come such a long way. Relationships have come and gone. New threats have emerged. New characters have shown up. And just recently, I completed the biggest story in X-men Supreme to date with the
Phoenix Saga
. It really has been an amazing ride for this fanfiction series, but I have big plans for 2013! I hope to make this another successful year for the world of X-men Supreme.
To start off the new year, I bring the penultimate issue of X-men Supreme Volume 3: Ashes of Hope. So far, Volume 3 has been longer than both X-men Supreme Volume 1: Mutant Revolution and X-men Supreme Volume 3: War Powers. There was just so much story to tell with this volume that it had to be longer. But it is finally near its end. There are only two issues left and this latest issue deals with a new threat from the adversary that has been plaguing the X-men since the very first issue,
Magneto
. He has abducted Senator Kelly and his family on the eve of the Presidential election. It is now up to the X-men to stop him! Can they do so in time? You'll find out in this very important issue that will have far-reaching implications for the next volume!
In addition to this latest issue, I have done another quick update to the
pics
section. Recently, I added a new section for Emma Frost and the Black Queen. As two of Marvel's most seductive and devious women, no
pics
section would be complete without them. I've managed to add in a few more images into each section. Rest assure, there are still plenty more to come!
Emma Frost Pics
Black Queen Pics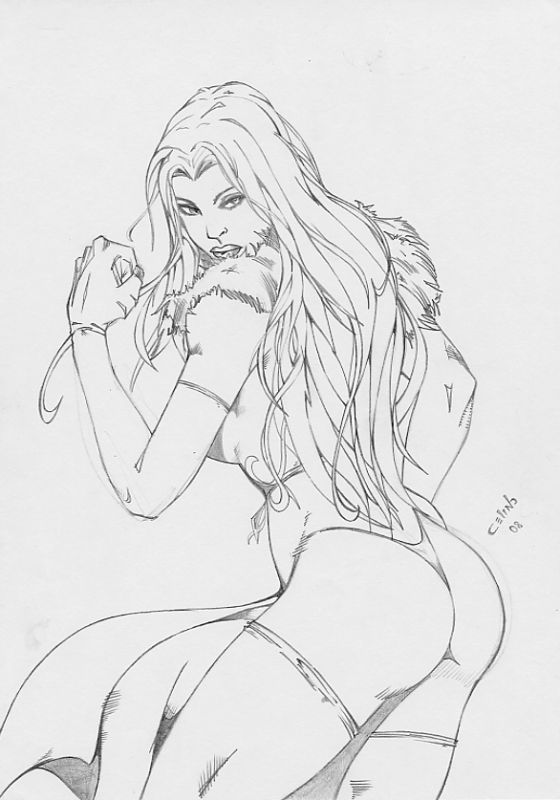 With a new year and a new wealth of stories to tell, I'm very excited about the future of the X-men Supreme fanfiction series. I have big plans for the X-men and I look forward to sharing them throughout the year. There will be specials. There will be new characters. There will be more events. All will be revealed in due time. As always, I deeply encourage everyone to take the time to provide feedback for this fanfiction series. Either post your comments in each issue or
contact me
directly and I'll be happy to chat. Thanks as always to those who have supported X-men Supreme and I hope it continues for another year! Until next time, take care and best wishes. Excelsior!
Jack