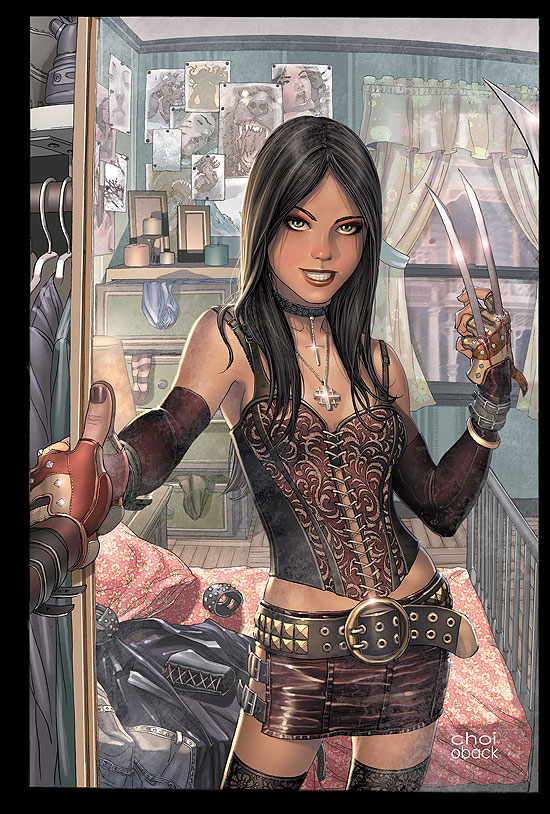 Summer is over, but I'm not done heating panties or triggering awkward boners in public places. That's right. I have another sexy side-project and even if you've put your bikini away, this should still make you feel hot all over for all the right reasons. You're welcome.
Once again, I've been amazed with the feedback I've gotten for my "
Red Queen
" series. It's hard to believe that this all started with just some
twisted little story I did about Mary Jane being a prostitute in an AU
that involved no deals with Mephisto. I never intended to expand that story as much as I have, but between the feedback I've gotten and all the new ideas it has inspired, I just keep building on it.
I like to think I've set a sexy foundation on which many sexy stories can be told. I've already told quite a few,
some more elaborate than others
. I've tried, for the most part, to give them some semblance of plot. I understand that's not the primary reason people read these sexy side-projects, but I think a little plot goes a long way towards adding to the sex appeal. This latest project is no exception.
With it, I'll actually be exploring some other aspects to this sexy AU I've created. Specifically, it digs a little deeper into Mary Jane's history as a prostitute. That history will lead her to meet up with a character whose prostitution history is actually canon in Laura "X-23" Kinney. She's always been a favorite of mine. As soon as I began expanding this series, I knew I would get to her sooner or later. It turned out to be sooner.
This story will be a two-part story. It'll explore the past and expand on the present in ways I hope will moisten panties and stain boxers. The first one is officially up. Given how quickly X-23's star has risen in recent years, I think the time is right for her to gain a little sex appeal.
As always, I strongly encourage everyone to provide feedback for this story. I've already gotten far more than I ever expected with this series. The more I get, the more incentive I have to keep growing this series. I hope this one continues that sexy tradition. Mary Jane may not need more sex appeal at this point, but a little more could never hurt. Nuff said!