It took a week of hard work and cost some extra sleep, but I did it! I completed the next entry of the X-men Supreme fanfiction series in a mere week. It's a lot harder than it sounds, even for Supreme Reflections. I try to put as much detail and care into X-men Supreme as possible. That's hard to do in just a week, but with the holidays coming up and continued support from my wonderful readers I was overdue. X-men Supreme is in a transition period. Supreme Reflections is a time to dig deeper into Marvel's famous X-men as they are in this fanfiction series.
Cyclops
and
Jean Grey
were a pleasure to write, especially with all the drama they endured in X-men Supreme Volume 2: War Powers. But they weren't the only ones.
Hank McCoy
had his share of drama as well. It led to some big moments for him and now with Supreme Reflections, the larger parts of his story can be told. Enjoy!
Supreme Reflection: Hank McCoy
In addition to a new entry into X-men Supreme: Supreme Reflection, I also proud to announce that I've collected another commission from my good friend,
Brian Brinlee
. Once again, he has contributed his wonderful artistic talent to the X-men Supreme fanfiction series. His latest piece takes a scene right out of
Issue 24: Family and Fiends Part 3
and highlights a memorable flashback with
Nightcrawler
and Deadpool. Please check it out in my
X-men Supreme Official Panels
section. Thanks again,
Brian
!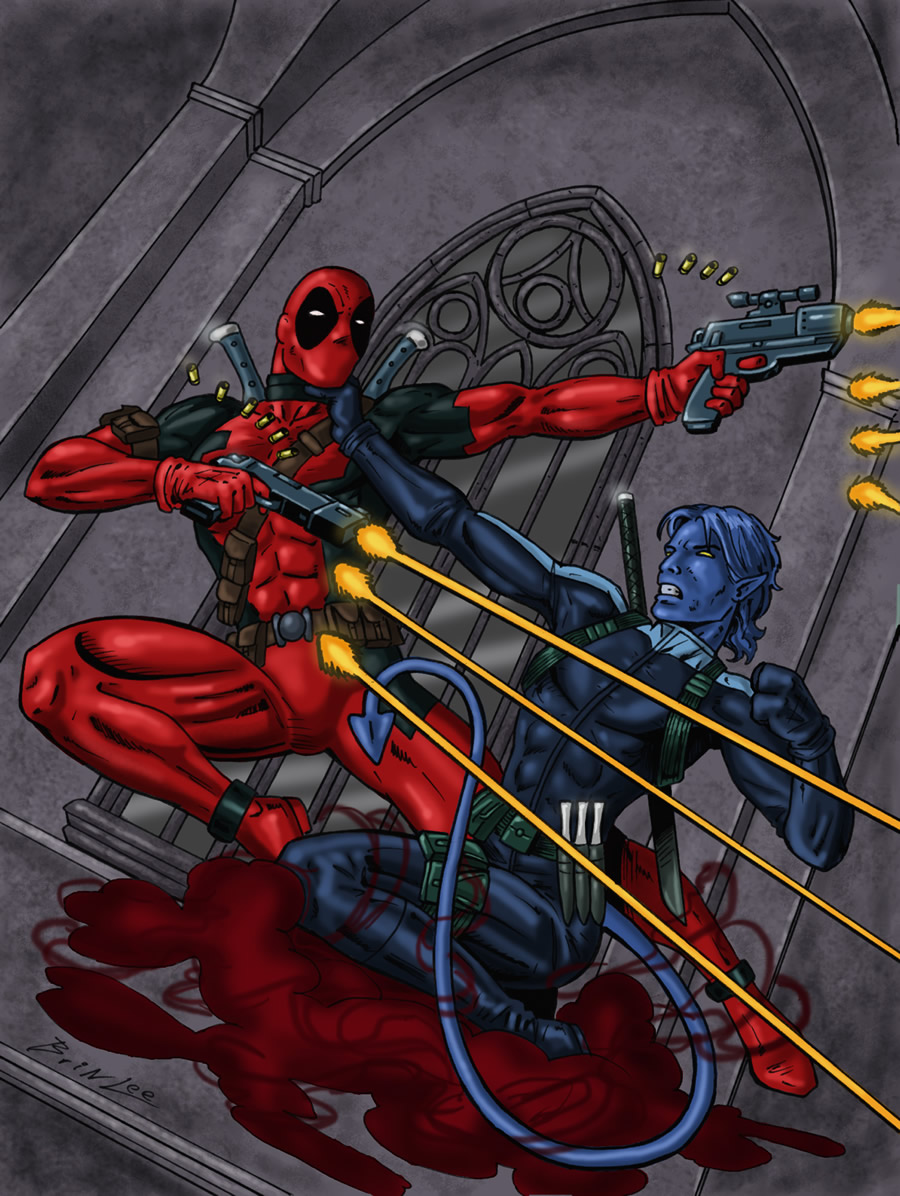 As always, I strongly encourage everyong to post feedback on this and every other update for this fanfiction series. X-men Supreme thrives on feedback and it's important I know how to make this series better. Please
contact me
at any time if you wish to discuss this fanfiction series or just talk X-men. Thanks again to all those who have lent their support! Until next time, take care and best wishes! Excelsior!
Jack