A week has gone by and X-men fans have had plenty of time to indulge and digest The
Wolverine
movie. But if that movie did not sufficiently satisfy your appetite for X-men or
Wolverine
, the X-men Supreme fanfiction series is here to help fill that void. While and
Wolverine's
adventure to Japan ended with a somewhat typical if not sub-standard Hollywood style resolution, the ending of and
Wolverine's
ongoing Japanese mission in X-men Supreme promises to be very different. I wanted to take a different approach with
The Lotus and the Warrior
than The
Wolverine
movie. This story isn't about
Wolverine
coming to terms with his mortality. This is about him confronting the painful revelations of his past and at his core, which in many ways is the core of every great
Wolverine
story.
So far,
Wolverine
has confronted a number of revelations in
The Lotus and the Warrior
. In addition to finding out he's fluent in Japanese, he also discovered Yuriko Oyama, also known as Lady Deathstrike. In many incarnations of X-men, she has good reason to want to kill
Wolverine
. In X-men Supreme, she happens to be the half-sister of Mariko Yashida, one of Wolverine's past love interests who, like Rose, died by his hands. But is that the only reason why she wants
Wolverine
dead? That's what will be revealed in the final issue to this arc.
And unlike the movie, there are a lot more characters involved in the conflict.
Wolverine
isn't just relying on his fellow X-men to help him through this struggle. Another new yet familiar character, Betsy Braddock, has become caught up in the affairs of the Yashida Clan. Having been betrayed by her own Godfather, Matsu'o Tsuryaba, she must now rely on the X-men to save her from the clutches of the Silver Samurai. What will her fate be and how will it affect
Wolverine
and the X-men? Find out now in this final issue of
The Lotus and the Warrior
!
And seeing as how I did a major update of the
Wolverine
and
Jean Grey
X-Couples
section last week, I think it's only fair that I balance it out by doing another quick pic update for the
Cyclops
and
Jean Grey
X-Couples
section. I feel their relationship, which is by far the most important in the history of X-men, was one of the biggest casualties of the failure of the X-men movies. That's why I have gone to such great lengths to ensure that their relationship is deeper in X-men Supreme. And that extends to the
pics
section. Enjoy!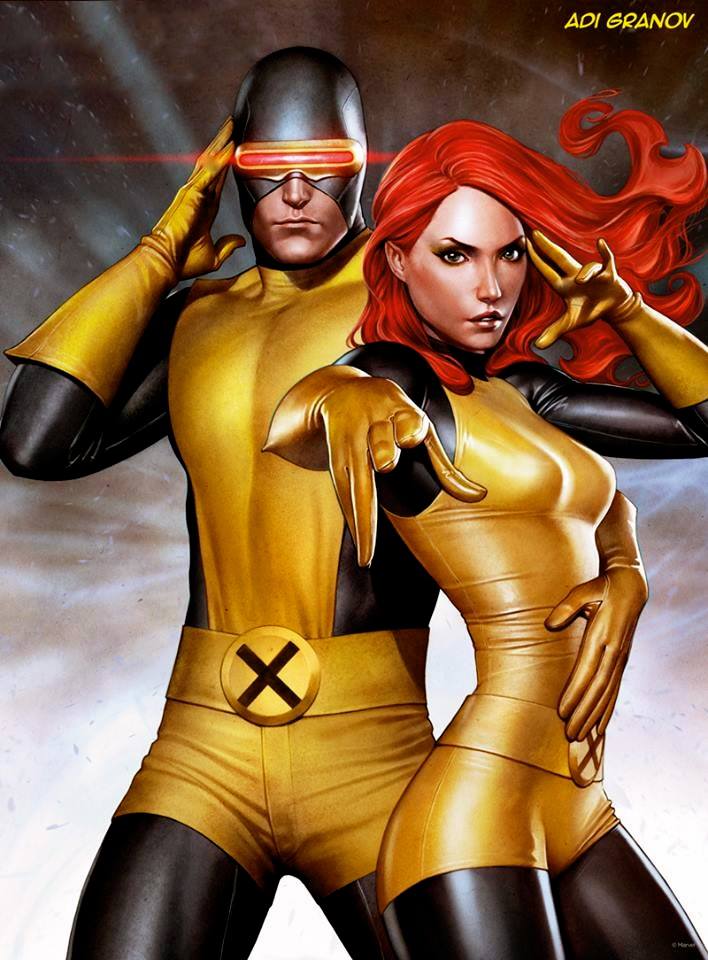 I hope that fans of Wolverine and fans of X-men will be happy with the end of this arc. I won't pretend that the X-men Supreme fanfiction series is on the same level as a full-fledged
Wolverine
movie, but I want the story to carry the same weight. Because in the end, the story is the most important aspect of every X-men medium and that's what I have always emphasized with the X-men Supreme fanfiction series. With that in mind, I strongly encourage everyone, especially
Wolverine
fans, to tell me what you think about this issue, this arc, and this fanfiction series as a whole. Please
post your comments directly in the issue
or
contact me
and I'll be happy to chat. As always, I deeply appreciate those who have been following X-men Supreme since its beginning. I hope it continues as more X-men stories unfold. Until next time, take care and best wishes! Excelsior!
Jack