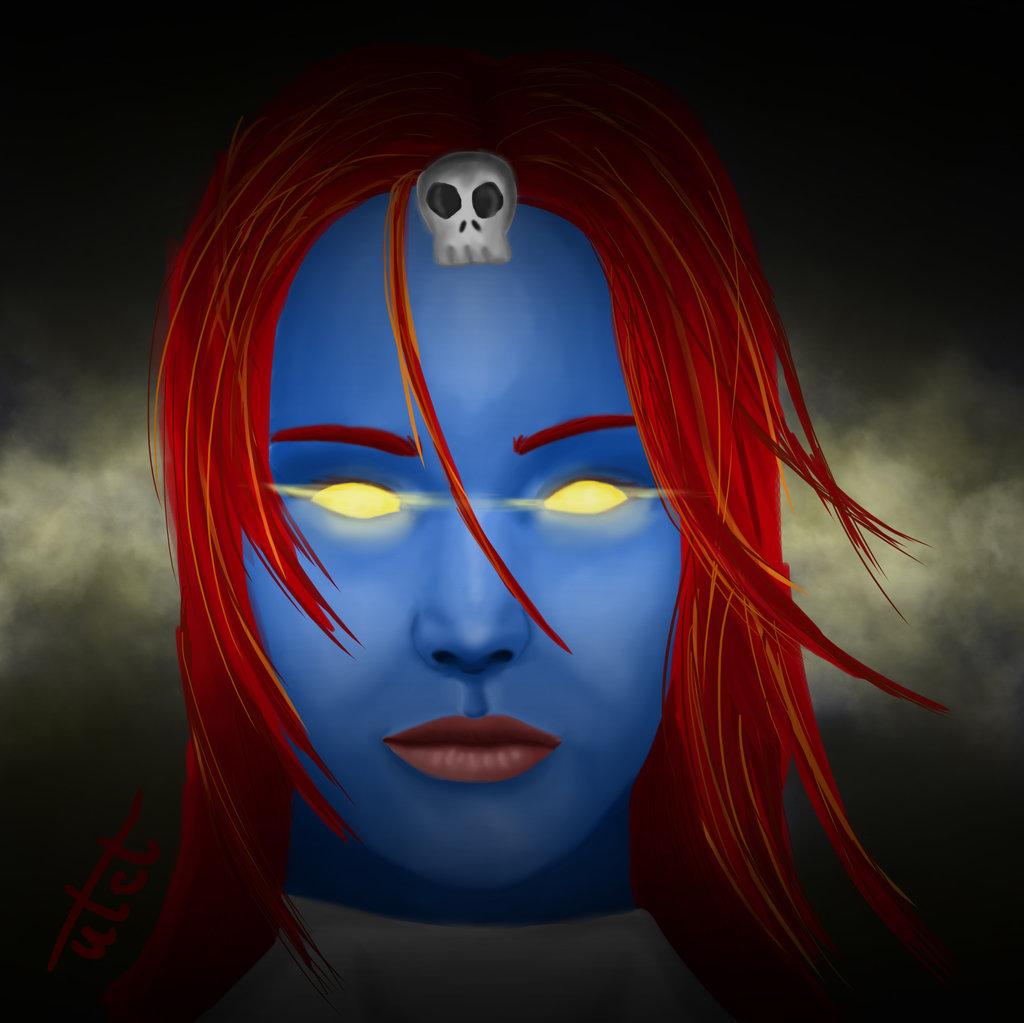 It's almost here. The next volume of the X-men Supreme fanfiction series is upon us. The X-men are about to enter a world
that was devastated by the Legacy Virus
. This is a world where humans and mutants alike are vulnerable. It's only a matter of time before someone exploits this situation. It's bound to put the X-men in many difficult situations. It comes at a time when characters like
Wolverine
,
Mystique
,
Rogue
, and
Professor Charles Xavier
are going through major upheavals. But before they enter that world, it's important for that world to have some context.
That's exactly what X-men Supreme Issue 5.1: Deceptive Revelation is going to provide. This is a story that takes place before the conflict in X-men Supreme Volume 6 starts to unfold. It's the calm before the storm. The world is recovering and so is
Mystique
. After the revelations in
Dark Legacy
, she's deeply torn about her identity. She now knows that before she was
Raven Darkholme
, she was
Rose
. She was
Wolverine's
lover and a former member of Team X. She's lived her whole life under false identities. How does she live life by having one of her own?
It's a side to
Mystique
that has not been explored in the X-men comics. For the past decade,
Mystique
has only ever functioned as an unapologetic killer and sociopath whose only purpose is to frustrate the X-men. I didn't want that for her in X-men Supreme. That's why I focused heavily on
Mystique's
relationship to
Nightcrawler
and
Rogue
, as I've shown in arcs like
Uprising
and
Family and Fiends
. But I didn't just want to stop at her kids. I wanted
Mystique
to have other motivations. I also wanted her to have an actual backstory, something Marvel probably won't provide anytime soon.
That's what I hope will help set the X-men Supreme fanfiction series apart for X-men fans. In this series,
Mystique
is more than just a shape-shifting sociopath. Like the wounded world around her, she's going to be recovering from the damage done by the Legacy Virus. In doing so, she'll reveal the kind of character she'll be moving forward in X-men Supreme. It's an important story and an important transition at this stage in X-men Supreme. And I'm proud to offer it to
Mystique
fans and X-men fans of all kinds.
The stage is now set.
Mystique
has a new identity. At the same time, a new threat is emerging that is poised to strike a vulnerable world. Both
Mystique
and the X-men are set to face a very different kind of challenge. This isn't
Magneto
. This isn't
Sinister
. This isn't even Bolivar Trask and his Sentinels. This is a dangerous new threat that's going to complicate the X-men's mission in ways they've never trained for.
While I'm intent on expanding this story, please keep in mind that updates will not be as regular anymore. The decline in feedback has made it difficult to keep to the biweekly schedule I've kept since X-men Supreme began. I'll announce the schedule as I make preparations. But that schedule can change if feedback significantly increases. I'm always open to it. Either
submit it to me directly via email
or
post your comments directly in the issue
. Either way is fine. I hope X-men Supreme continues to grow and flourish. Until next time, take care and best wishes. Excelsior!
Jack